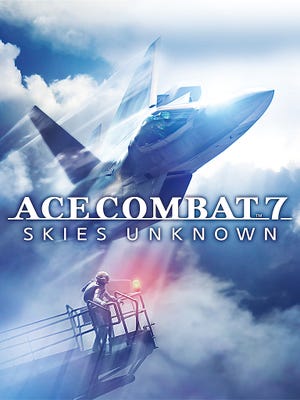 Ace Combat 7: Skies Unknown
Leveraging the trueSKYTM technology and developed utilizing Unreal Engine 4, Ace Combat 7 will astound players with beautifully rendered skies and highly detailed cityscapes but also set the stage for the most engaging aerial battles in the franchise's storied 20 year history accompanied with an immersive soundtrack. Ace Combat 7 will take the elements that the series is known for to a whole new level! Aces who have proven their combat prowess in Ace Combat 7's campaign mode can take their dogfighting skills further with furious online multiplayer battles.

PlayStation4 players will also be able to get immersed in ACE COMBAT 7's realism through exclusive features developed specifically for PlayStationVR. Source: IGDB
Ace Combat 7: Skies Unknown Gallery













Ace Combat 7: Skies Unknown Feed
FOR FREE? PS Plus February gets 17 new games across Premium and Extra tiers today

It's a great month for PlayStation Plus.

ace New Ace Combat in development at Pokemon Brilliant Diamond and Shining Pearl studio

The next Ace Combat is in the works, but it won't be entirely made by Project Aces.